New Research on TBI Progression May Impact California Personal Injury Cases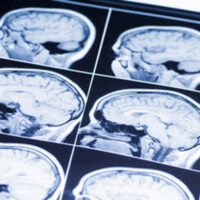 Traumatic brain injuries (TBI) are among the most tragic forms of bodily harm a victim can sustain in a personal injury accident, particularly because they can lead to long-term medical consequences.  Depending on the severity and part of the brain affected, the effects can range from minor neurological disorders to memory loss to extreme cognitive impairment. If you or a loved one suffered TBI in an accident, you might be interested in the results of a study conducted by researchers from the National Institute of Nursing Research (NINR). Through their efforts, the team developed a predictability tool that can identify when a patient is more likely to experience future neurological decline from TBI; you and your doctor can create a care plan based on this information.
However, the NINR brain injury progression tool can also support a claim for compensation when you pursue the party responsible for causing your TBI. Your Oakland traumatic brain injuries attorney can explain in more detail, but a summary may help you understand the benefits for your legal rights.
Summary of the NINR Findings: In a study on the long-term medical consequences for victims of TBI, NINR researchers discovered that there are certain molecules present in the blood stream before the patient's condition further deteriorates. Blood samples were taken from members of the military who suffered head trauma, and these were compared to a control group with no injuries. The molecules in question were only present in the injured individuals.
From this discovery, researchers found that tissues surrounding the damaged part of the brain were the source of the molecules. The brain's natural response to injury is to release these substances as a preventative measure. As a result, health care providers can predict ongoing medical issues and complications that a TBI victim may experience in the long term. 
TBI Progression and Implications for Personal Injury Claims: The NINR predictability study also advances your interests when you are seeking compensation for your losses as a victim of TBI. A major component of your claim is usually pain and suffering, losses which are subjective and personal in nature. They can be difficult to prove, especially when you are pursuing monetary damages for your suffering in the future.
The NINR tool enables early detection of the long-term complications from brain injuries and a view into what you may experience over the coming years. You have solid evidence regarding the risk of future neurological decline, lending support to your claim for damages. Your losses are based upon:
The future costs of medical treatment that you may require for TBI complications;
Whether you can work and your future earning capacity;
Diminished quality of life as a victim of TBI; and,
Many other factors.
Talk to an Oakland, CA TBI Lawyer About Your Claim
For more information on how evidence affects a personal injury claim for TBI, please contact the Oakland traumatic brain injury attorneys at Venardi Zurada, LLP to schedule a free consultation at our offices. Once we review your circumstances, we can tell you more about the legal process.
Resource:
clinicaltrials.gov/ct2/show/NCT02019654