Long-Term Costs and Complications for TBI Victims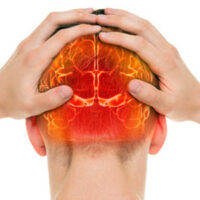 Any type of head or brain injuries can lead to astronomical medical bills, but the costs of treatment could range into the millions of dollars for victims who suffer certain types of trauma in an accident. Researchers at the US Centers for Disease Control and Prevention (CDC) report that hospitalization alone comprises 90 percent of the total medical expenses when a victim suffers from traumatic brain injury (TBI). Lifetime health care could reach $3 million or more, and there are other direct and indirect costs that you may not expect.
You may be relieved to know that you have legal options under California law if you or a loved one suffered TBI in any type of accident. An Oakland traumatic brain injury attorney can guide you through the claims process, but you should be aware of some of the long-term costs of TBI.
Medical Expenses When Living with TBI: This category of long-term costs includes the amounts you expend for treatment, as well as the higher expenses involved with your day-to-day needs when living with TBI. Many victims of severe head injuries will not fully recover and need ongoing care for diminished cognitive abilities, sensory perception, and emotional complications. As a result, there are costs associated with:
More frequent appointments with health care providers;
Care from specialists;
Physical and rehabilitative therapy;
Specialists;
In-home skilled nursing staff;
Medical equipment and assistive devices; and,
Medications.
In addition, TBI has an extreme disruptive impact on normal functioning of the brain. A victim is at a higher risk of slips and falls, and is more likely to develop such medical conditions as: 
Alzheimer's disease;
Parkinson's disease;
Seizures;
Pneumonia; and,
Infections.
Indirect and Non-Medical Costs Related to TBI: Depending upon what area of the brain was affected by the trauma, the overall physical health of the victim, the severity of the injury, and other factors, there can be numerous implications for the victim's quality of life. Because of being unable to drive, walk, or work, you may lose a significant amount of independence. Some victims will need assistance with hygiene, meals, personal tasks, and daily routine, becoming completely reliant on others. There may not be dollar values associated with these losses, but you certainly suffer.
Plus, entire households can be hit when a member of the family suffers TBI. A spouse may need to provide care for the other, or a parent must tend to the needs of a child. In such situations, someone may be forced to give up employment or business opportunities, leading to additional losses.
Contact Our Oakland Traumatic Brain Injury Lawyers for Legal Help 
This overview of potential long-term costs of TBI shows why it is critical to seek the compensation you deserve after suffering harm in an accident that was not your fault. To learn more about how our Oakland traumatic brain injury attorneys at Venardi Zurada, LLP can assist with the legal process, please contact our offices. We can set up a free consultation to review your circumstances and discuss options.
Resource:
cdc.gov/traumaticbraininjury/severe.html
You can be confident in relying on our zealous and effective Oakland personal injury lawyers:
We have served Northern California for over 35 years.

Our attorneys have been honored with numerous accolades, including SuperLawyers, AV Rating, and Top 100 Trial Attorney Awards.

In our decades of legal service to the community, we have garnered a substantial reputation. We are respected by opposing counsel, feared by insurance companies, and followed by jurors.

We combine Big Firm experience with boutique office attention and care. Several of our attorneys have experience working for the biggest law firms in the country, including the most prominent maritime defense law firm. Our attorneys rely on that big-firm know-how but prefer the personal touch of a smaller firm, allowing us to provide individualized and attentive representation to each of our clients.

We've been through it, too. Attorney Mark Venardi had to personally deal with a medical malpractice injury he suffered at a time when he was working a blue-collar job on an offshore oil rig; he knows what it's like to be a working man dealing with a personal injury. He built his way up to working for the biggest maritime defense firm in the country, before deciding to focus on helping people like himself who were hurt by negligence and mistreatment from others.

We like to fight for the underdog. Attorney Martin Zurada is an immigrant and the son of immigrants who tirelessly worked his way up through education and experience to attain the American dream. Even though he has served in large, high-level litigation law firms, he prefers helping clients directly, fighting against injustices, and securing victories for the little guy who has been wronged.

We win. We have secured multi-million dollar verdicts and settlements. In our combined tenure, we have recovered tens of millions of dollars for our clients across our broad areas of practice.

We care first and foremost about our clients. We dedicate ourselves to serve each and every client personally, and we make ourselves available to our clients around the clock.

There is no cost to you until we win. If we don't make a recovery for you, we will not collect a fee. And all initial consultations are free of charge.
Dedicated Areas of Practice
We offer a wide range of litigation services for Oakland personal injury and employment law clients. Specifically, our areas of dedicated practice span the following issues:
Employment Law. California employers must assure proper pay to employees and comply with a variety of rules and regulations to prevent discrimination and unfair treatment of employees. We represent victims of wage and hour violations, employment discrimination, workplace harassment, retaliation, wrongful termination, and any other form of California workplace mistreatment. If you believe you were treated inappropriately at work, we can help.
Personal Injury. If you've been injured due to another's negligence, you deserve compensation. That's where we come in. As Oakland personal injury attorneys, we right the wrongs done to our clients. And we do it at our cost during the entire duration of your case. There is never any fee until we win. Give us a call if you have been hurt in a car accident, by a toxic spill or contamination, as a result of medical malpractice, due to abuse or neglect, in a maritime accident, by a vicious animal attack, or any other incident caused by someone else's negligence.
The Sooner You Speak to an Oakland Injury Lawyer, the Stronger Your Chances for Recovery Will Become.
Contact the Oakland injury lawyers at Venardi Zurada today, and let's get started. We are available to talk any time, so whether you call, email or chat online, we'll respond and set up an appointment to meet you. We have several Spanish speakers in the office and welcome the opportunity to cater our services to Oakland's Spanish-speaking population. You pay no fee until we win for you, so you have nothing to lose by contacting our office for a free consultation. The sooner you call, the faster we can start getting results for you. Call 925-937-3900.