Long-Term Costs and Complications for TBI Victims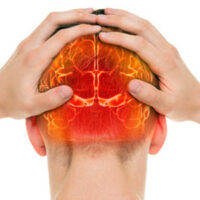 Any type of head or brain injuries can lead to astronomical medical bills, but the costs of treatment could range into the millions of dollars for victims who suffer certain types of trauma in an accident. Researchers at the US Centers for Disease Control and Prevention (CDC) report that hospitalization alone comprises 90 percent of the total medical expenses when a victim suffers from traumatic brain injury (TBI). Lifetime health care could reach $3 million or more, and there are other direct and indirect costs that you may not expect.
You may be relieved to know that you have legal options under California law if you or a loved one suffered TBI in any type of accident. An Oakland traumatic brain injury attorney can guide you through the claims process, but you should be aware of some of the long-term costs of TBI.
Medical Expenses When Living with TBI: This category of long-term costs includes the amounts you expend for treatment, as well as the higher expenses involved with your day-to-day needs when living with TBI. Many victims of severe head injuries will not fully recover and need ongoing care for diminished cognitive abilities, sensory perception, and emotional complications. As a result, there are costs associated with:
More frequent appointments with health care providers;
Care from specialists;
Physical and rehabilitative therapy;
Specialists;
In-home skilled nursing staff;
Medical equipment and assistive devices; and,
Medications.
In addition, TBI has an extreme disruptive impact on normal functioning of the brain. A victim is at a higher risk of slips and falls, and is more likely to develop such medical conditions as: 
Alzheimer's disease;
Parkinson's disease;
Seizures;
Pneumonia; and,
Infections.
Indirect and Non-Medical Costs Related to TBI: Depending upon what area of the brain was affected by the trauma, the overall physical health of the victim, the severity of the injury, and other factors, there can be numerous implications for the victim's quality of life. Because of being unable to drive, walk, or work, you may lose a significant amount of independence. Some victims will need assistance with hygiene, meals, personal tasks, and daily routine, becoming completely reliant on others. There may not be dollar values associated with these losses, but you certainly suffer.
Plus, entire households can be hit when a member of the family suffers TBI. A spouse may need to provide care for the other, or a parent must tend to the needs of a child. In such situations, someone may be forced to give up employment or business opportunities, leading to additional losses.
Contact Our Oakland Traumatic Brain Injury Lawyers for Legal Help 
This overview of potential long-term costs of TBI shows why it is critical to seek the compensation you deserve after suffering harm in an accident that was not your fault. To learn more about how our Oakland traumatic brain injury attorneys at Venardi Zurada, LLP can assist with the legal process, please contact our offices. We can set up a free consultation to review your circumstances and discuss options.
Resource:
cdc.gov/traumaticbraininjury/severe.html