Where To Report Nursing Home Abuse & Neglect In California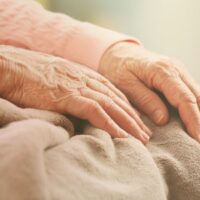 If you witness nursing home abuse or neglect at a California assisted living facility, one of your first questions is how to get government officials involved and take proper action. There are agencies in all US states that regulate nursing homes and handle complaints about misconduct, and these responsibilities fall on the California Department of Public Health through its Center for Health Care Quality (CHCQ). You can call or go online to file a complaint, and you should be prepared to supply all details and documentation. CHQC will conduct an investigation and determine whether penalties against the facility are warranted.
However, any action taken by authorities for nursing home misconduct might only result in license revocation or fines paid to the government. To seek compensation for yourself or a loved one, you will need to pursue your remedies under California personal injury laws. An Oakland nursing abuse and neglect attorney will support you during the proceedings, but keep in mind some additional tasks after reporting to CHQC.
To-Do's After Filing a Complaint with CHQC: Action by CHQC provides some closure, as well as protecting other residents from the same harm. However, victims of nursing home abuse and neglect suffer horrific losses, for which they can seek compensation. To put yourself in the best position when taking legal action, some tips are useful.
Get medical attention or make arrangements for your loved one. Treatment is a priority to protect your health and understand the extent of the harm.
You should make a report to the assisted living facility, but only include basic details about the misconduct.
Request all medical records, notes, and documentation generated by caregivers at the assisted living facility.
Once the situation has stabilized, jot down all details and document everything. In addition to your own recollections, talk to potential witnesses about their observations. If possible, take pictures and videos of any relevant factors.
Comparing Claims for Nursing Home Abuse and Neglect: Following the tips above will serve you well, and any punishment issued to the assisted living facility by CHQC will be important evidence. Keep in mind that there are differences between these cases:
Nursing home abuse is intentional conduct that causes harm to the resident. Examples include punching, slapping, improper use of physical restraints, and verbal attacks.
Neglect involves carelessness and not meeting the standard of care that applies to nursing homes. Though it is not intentional misconduct, nursing home neglect can still lead to serious injuries. Bedsores, infection, missed medications, and related harm can even be life-threatening.
For both nursing home abuse and neglect, it is possible to recover for medical expenses, pain and suffering, and quality of life losses.
Contact Our Oakland Nursing Home Abuse and Neglect Lawyers Today 
Filing a complaint with CHQC is an important step, but trust our team at Venardi Zurada, LLP to handle important legal tasks. To set up a no-cost case review, please contact our offices in Oakland or Walnut Creek, CA. A skilled California nursing home abuse and neglect attorney can provide additional details.
Source:
cdph.ca.gov/Programs/CHCQ/LCP/Pages/FileAComplaint.aspx