Elder Abuse Awareness: Protecting The Most At-Risk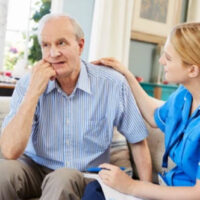 Now in its 16th year, World Elder Abuse Awareness Day (WEAAD) was established by the World Health Organization (WHO) and many US organizations to honor the elderly and call attention to mistreatment of older individuals across the globe. There are plenty of volunteer opportunities to give back, including offering transportation services, providing "Meals on Wheels," helping an elderly person with pet care, and many others.
These commendable efforts notwithstanding, misconduct involving elderly and vulnerable individuals remains a problem. Abuse is common in nursing homes where residents live separate from family, rely on employees for care, and often suffer from memory loss or cognitive disabilities. It is critical to contact an Oakland nursing abuse and neglect lawyer immediately if you have concerns about a loved one in a facility, but some points from WEAAD are helpful for framing the issue.
Comparing Abuse and Neglect 
Abuse is the focus of WEAAD, so it is important to understand how it is distinct from neglect:
Neglect refers to a breach of the legal duty to protect and care for the resident. The nursing home staff member does not intend to cause injuries, but they occur because the employee was careless. Neglect is frequently a product of understaffing by assisted living communities.
Nursing home abuse is intentional misconduct directed at the resident. It can often lead to criminal charges for assault. 
Types of Nursing Home Abuse 
Knowing that elder abuse involves intentional, purposeful bodily harm to an older person, one of the most common forms is physical misconduct. Examples include hitting, slapping, pushing, and other violence. Improper use of restraints is also physical abuse, unless nursing home staff comply with strict rules about applying ankle and wrist straps. In addition:
Sexual assault of a resident does involve physical abuse, but it is worthy of note because of the extreme, outrageous mistreatment.
It is possible for a resident to suffer from emotional abuse in a nursing home as well. Though there may not be physical injuries, the victim might be subjected to cruel comments, insults, or threats. Another form of emotional abuse is isolating the person from other residents or forbidding loved ones from visiting. 
Legal Remedies for Victims of Elder Abuse 
Physical misconduct in nursing homes is likely criminal, but it is a comfort to know that you also have options for recovering monetary damages. You may be able to recover for medical costs, pain and suffering, emotional distress, and other losses. In some cases, you might even qualify for punitive damages.
Reach Out to an Oakland Nursing Home Abuse Attorney Right Away
Any form of mistreatment in assisted living facilities is unacceptable and intolerable, but elder abuse is reprehensible because of the intent behind it. To learn more about legal remedies for yourself or a loved one, please contact Venardi Zurada, LLP. We can schedule a no-cost case evaluation at our offices in Oakland or Walnut Creek, CA to review the details of your case.
Source:
ncea.acl.gov/WEAAD.aspx