The "First 48" After An Oakland Car Accident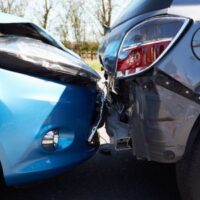 Many of the most popular series on TV today follow real-life accounts of law enforcement as they endeavor to solve a murder case, and these shows revolve around a common theme: The first 48 hours after the incident are critical. It is during this period that detectives can gather valuable information to find a suspect, gather evidence, and make an arrest. If you have been injured in a car accident, time is also critical for many of the same reasons. One of the keys is the California statute of limitations, which gives you two years to file a lawsuit for auto collision injuries.
Still, there are many other reasons the hours and days after a vehicle crash are crucial. Any effort you undertake yourself will support your Oakland car accident lawyer in pursuing your legal remedies, so it is worthwhile to do what you can. In the first 48 hours following an auto collision, here are a few tips you can use. 
Seek proper medical care.
Your options include the emergency room, an urgent care center, or visiting your own doctor, so make the right treatment decisions based upon your injuries. It is best to get medical care the same day as the auto collision whenever possible to assess the severity of your injuries and get on the right treatment path. If you delay seeking treatment, the insurance company will likely argue that you weren't hurt too badly, even though many people that have been hurt simply try to tough things out without much medical treatment and hope for the best. 
Comply with your legal duties after an accident.
You are required to report any traffic collision that causes injuries or death within 24 hours, but it is wise to dial 911 and get first responders on the scene right away. Police will generate an incident report, which may serve as useful evidence when discussing settlement with an insurer or in court. In addition, you must also exchange information with all other drivers, including contact, vehicle registration, and insurance details. 
Notify your insurance company.
Regardless of fault, you should contact your own auto insurance company within the first 48 hours after the crash. Even though you will pursue compensation under the at-fault motorist's policy, your insurer likely requires you to notify them within a reasonable time after the collision. If there is any reason that you might need to seek damages under your own policy, you could be denied coverage. 
Jot down notes.
One of the most effective ways you can support your interests is by keeping a detailed journal of your experiences in the first 48 hours after a car accident and beyond. The information will be fresh in your memory, and your recollection could fade over time. Many vehicle crash claims come down to the minutia, so keep track of the details. 
Trust Important Tasks to Our Oakland Auto Crash Attorney 
If you were hurt in a car accident, it is wise to take on some of these tasks if you are physically able. Our team at Venardi Zurada, LLP can tackle many challenges on your behalf, so please contact our firm to schedule a no-cost consultation at our offices in Oakland or Walnut Creek, CA.
Resource:
leginfo.legislature.ca.gov/faces/codes_displaySection.xhtml?lawCode=CCP&sectionNum=335.1