5 Most Common Types of Nursing Home Abuse and Neglect in California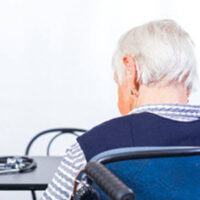 When you assist a loved one in choosing a nursing home in California, you trust the facility to comply with its contractual and legal duties to provide protection, safety, and proper care. It is horrific to think that an assisted living center would shirk these obligations, but abuse and neglect are common in these settings. Even worse, instances of mistreatment are difficult to quantify due to reporting issues with such a vulnerable group of individuals. The National Center on Elder Abuse reveals that there are multiple types of nursing home abuse and neglect, but research is inconclusive on what occurs most frequently.
The truth is that ALL forms of misconduct against an assisted living resident are unlawful and may give rise to legal action, which many individuals will pursue on behalf of their loved one. You should discuss your circumstances with an Oakland nursing home abuse and neglect attorney, but be on the lookout for:
Physical Mistreatment: Intentional attacks and acts causing trauma are the most visible forms of nursing home abuse, which may include hitting, slapping, or punching. However, other misconduct is subtle, such as when an employee uses excessive force when handling or transferring a resident from a bed. Note that illegal use of restraints, straps, and ties is also considered physical mistreatment.

Psychological Abuse: A less obvious type of misconduct in assisted living centers involves emotional cruelty and infliction of psychological harm. Examples include name calling, making demeaning comments, and yelling or shouting at a resident. Employees may also employ threats as psychological abuse, such as warnings about:
Moving the resident to an isolated area;
Preventing loved ones from visiting;
Taking away transportation or privileges; and,
Many others.

Sexual Misconduct: This category of nursing home abuse encompasses sexual penetration, but it may also include unwanted, offensive touching of a sexual nature. Physical symptoms may include injuries around the genitals, but you should also be observant if your loved one experiences frequent urinary tract infections or is diagnosed with a sexually transmitted disease.

Financial Exploitation: Employees of a nursing home may gain financial control over the resident's assets or income, at times through misuse of powers of attorney. While your loved one may not suffer physical injury, financial harm can ruin his or her future.

Nursing Home Neglect: When an assisted living center is negligent in providing care, the damage can be just as significant as intentional forms of abuse. Understaffing is a particular problem, leading to failures in administering medications, sanitary issues, infection, and serious medical problems.
Our Oakland Nursing Home Abuse and Neglect Lawyers Can Assist with Your Legal Options 
If you suspect any of the above types of mistreatment in a California assisted living facility, it is essential to get in touch with our Oakland nursing home abuse attorneys at Venardi Zurada, LLP right away. We can set up a free consultation at our offices during which we can discuss getting your loved one to safety and explain the legal remedies that may be available in your situation.
Resource:
ncea.acl.gov/About-Us/What-We-Do/Research/Statistics-and-Data.aspx