Who Is Responsible For Drowning Accidents In California?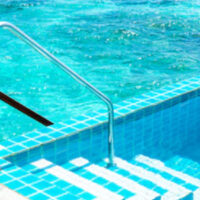 California is in the top two US states when it comes to inground swimming pools, which offer a great way to cool off, get some exercise, and enjoy the sunny weather for many months out of the year. While you may appreciate the risks of drowning and protect against the dangers, data from the US Centers for Disease Control and Prevention (CDC) is still cause for concern. On average, there are almost 4,000 fatalities and more than 8,000 nonfatal drowning accidents every year. Plus, more children aged 1 to 4 years old die from drowning than any other cause of death aside from birth defects. Drowning accidents are also the #2 cause of fatalities for children under age 14, falling behind motor vehicle accidents.
Personal injury laws apply to drownings, so you have legal options if you were hurt or lost a loved one under such tragic circumstances. An initial consideration is which parties are liable, and your Oakland drowning accident lawyer will develop an appropriate strategy. Some basics on who is responsible for a drowning may also be informative.
Legal Duties of Pool Owners 
Whether the owner is a private individual, a company, or a government body, California requires compliance with the legal duty of care. You may have a claim under the theory of premises liability, a type of negligence, if you can prove:
The person or entity operating the pool had a duty to maintain it in a reasonably safe condition;
The owner-operator breached this legal duty;
The breach of duty was the direct cause of the drowning accident; and
You suffered losses because of your injuries or the death of a loved one. 
How Negligence Can Lead to Drowning 
To better understand how negligence works in a premises liability claim, some examples may be useful. The owner or operator of a pool may breach the legal duty of care by:
Failing to install a fence or other barrier around the pool (this is sometimes called the 'attractive nuisance' doctrine because it is foreseeable that children will be draw to an unfenced pool);
Hiring a designated lifeguard to monitor large groups of swimmers;
Placing signage regarding the dangers of diving and running on slippery surfaces;
Failure to make essential repairs;
Neglecting to inspect and maintain pool cleaning and heating equipment, particularly suction devices and filtration systems that can suck in swimmers. 
Compensation for Victims and Families 
Damages will vary based upon whether the accident was a drowning or near-drowning, since your claim would be for personal injury OR wrongful death respectively. Injured victims may qualify to recover amounts for medical costs, lost wages, pain and suffering, and diminished quality of life. In a fatal drowning accident, surviving family members are also considered victims. You may be able to obtain amounts for such losses as education, guidance, financial support, and others.
Discuss Legal Remedies with an Oakland Drowning Accident Attorney 
To learn more about seeking compensation after a drowning, please contact the offices of Venardi Zurada, LLP in Oakland or Walnut Creek, CA. We are happy to schedule a no-cost consultation to review your situation and advise you on next steps.
Resource:
cdc.gov/drowning/facts/index.html?CDC_AA_refVal=https%3A%2F%2Fwww.cdc.gov%2Fhomeandrecreationalsafety%2Fwater-safety%2Fwaterinjuries-factsheet.html