Liability For Drownings: Public V. Private Pools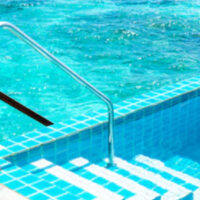 Water-based activities are a huge attraction in a sunny state like California, but it is important to keep in mind that the risk of drowning follows the fun. The California Department of Developmental Services (DDS) reports that drowning is a leading cause of accidental fatalities among children under 5 years old. Nationwide, there are around 4,600 drowning deaths annually. More than 15 percent of them are children aged infant to 14 years old. For victims of near-drownings, the medical complications can be severe. Some will suffer life-long disabilities, including brain damage and disorders of the central nervous system.
Because the losses can be significant, taking legal action is essential to ensure you receive proper compensation. One of the initial inquiries with drownings at pools is determining the details about the owner and other at-fault parties. An Oakland drowning accidents lawyer can explain the differences in strategy when dealing with public versus private pools, though a summary is useful.
Potential Parties for Drownings at Pools 
To clarify, a public pool is one that is owned and/or operated by a branch or agency of the government; the term does not only refer to pools that are open to the public. For instance:
A public pool may be owned by a state, county, or local park district. Plus, many schools have pools on the premises to enable student athletes to practice swimming, diving, and other sports.
Private pools are often open to the public, and patrons typically pay an entry or membership fee to use the facilities. Examples include golf courses, country clubs, water parks, and amusement parks. Pools owned by your friends, neighbors, and family members also fall in this category. 
Time Limitations Under California Law 
One reason pool ownership is important to a drowning accident claim is that the deadlines may be different. If you were hurt or lost a loved one in a private pool, you have two years to file a lawsuit under California's statute of limitations.
A public pool, being owned by the government, is not subject to this deadline. The time period to sue is usually much shorter, depending on the state or local agency's regulations.  Generally you have to make a government claim within 6 months of the injury, carefully following all of the requirements of such government claim, and then timely file suit.
 Similarities When Pursuing Public and Private Pool Owners 
To prevail in a drowning accident claim, you must prove the same set of facts regardless of ownership. Negligence is the basis for these cases, so you need evidence showing that the incident occurred because the at-fault party failed to exercise reasonable care in managing the facility.
Another similarity when taking legal action against private or public owners is the forms of compensation: You may be entitled to recover for medical costs, pain and suffering, and many other damages.
Call Now to Speak to an Oakland Drowning Accidents Attorney 
If you were affected by a drowning or near-drowning incident in a pool, there are many additional factors that affect your claim for damages. For additional information, please contact Venardi Zurada, LLP to set up a complimentary case review. We can meet with you at our offices in Oakland, and Walnut Creek, CA to learn more about your situation.
Source:
dds.ca.gov/initiatives/drowning-prevention/