Settlements In California Maritime Accident Claims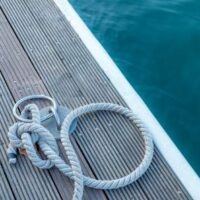 Those who perform job-related tasks on ships, floating docks, barges, and other water vessels face some of the toughest work conditions around, and the dangers are most definitely not new. They existed back in 1920 when the federal Jones Act was passed to protect injured employees who qualify as "seamen," so it is a type of workers' compensation law. However, unlike California's workers' comp system, you DO need to prove that your maritime employer was negligent in order to obtain damages. Another advantage over state workers' comp laws is that you can recover amounts for pain and suffering.
Maritime accidents are similar to other personal injury claims in that many cases settle out of court by agreement of the parties. There are numerous benefits to settlement, but only when the arrangement fully accounts for your losses. When you have an Oakland maritime accident lawyer at your side, you can feel confident about the settlement process. A summary about the laws and potential pitfalls is also useful.
 Overview of Jones Act Settlements: The basic process for settlement starts the date of the maritime accident, because there are certain steps you need to go through to set the stage for negotiations. You also preserve your rights if settlement does not work out. There are some tasks you should handle, while your attorney will manage legal requirements:
Get proper medical care, including first aid on board and treatment once you return to shore.
Make sure to inform your employer, typically through the vessel's captain or a crew chief.
You should also follow all procedures established by your employer for reporting accidents, including a written notification where necessary.
By filing a maritime injury claim with your employer's insurance company, you kick off settlement discussions. The insurer will have important information about your injuries and how the accident happened, to frame the key issues for negotiations.
Your lawyer will prioritize your interests during settlement discussions to ensure the agreement is fair.
If the insurance company refuses to pay an amount sufficient to cover your losses, you can still take the case to court to have a jury decide. 
Mistakes When Settling Maritime Accident Claims: There are numerous benefits to settlement in a Jones Act case, but it is crucial to avoid common errors. For instance:
If you are still receiving treatment, you will incur additional medical costs. Agreeing to settle is premature when these are unknown.
When you do not have full information about your physical limitations, if any, you are unable to determine whether you will be able to return to your job.
If the maritime accident is under investigation, you should wait to settle until you know details about causes.
Discuss Settlement Options with an Oakland Maritime Accident Attorney
Though there are benefits to settling a maritime accident case, your best bet for avoiding mistakes is retaining knowledgeable legal counsel. To learn more, please contact Venardi Zurada, LLP at our offices in Oakland or Walnut Creek, CA. We can set up a complimentary case analysis to discuss your circumstances and settlement options.