Comparing The Jones Act And Longshore Claims For Maritime Accidents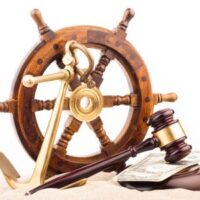 When you spend your workday on and around the water, ships, docks, and boat yards, you probably do not dedicate too much thought to the differences between these two statutes. If you are hurt on the job, however, the Longshore and Harbor Workers' Compensation Act (LHWCA)  or the Jones Act will come into play in terms of your legal remedies. Both laws create a type of federal workers' compensation system, but they are separate and distinct. The details matter, especially when considering eligibility for your employment situation.
It is likely that you have remedies under one of these laws if you suffered injuries in a maritime accident, and the key is knowing which law applies to your circumstances. An Oakland maritime accidents attorney can explain the details and develop a legal strategy for getting the compensation you deserve. An overview may also be helpful.
Important Definitions 
The key difference between the two laws comes down to your specific work tasks and the location where you perform them. 
The Jones Act Protects Seamen: If you primarily work as a crew member and have been permanently assigned to a vessel, your workers' comp remedy may fall under the Jones Act. The ship must be located on navigable waterways deep enough to allow passage by vessels, and you must spend at least 30 percent of your time working on: 
Ships and boats of any size;
Oil rigs;
Tenders and ferries;
Container vessels; or
Barges.
The Jones Act is based upon negligence, so you must show that you were hurt because your employer failed to maintain a safe workplace. 
The Longshore Act Protects Maritime Workers: This law pertains to employees who work adjacent to water and water-based vessels, including docks, piers, wharves, marinas, harbors, shipyards, and terminals. You might qualify for compensation under the Longshore Act if your job entails:
Shipbuilding;
Maintenance and repair of watercraft;
Loading and unloading containers and cargo; or
Operating a shipyard crane.
The Longshore Act is similar to state workers' comp laws, so you do not need to prove that your employer was at-fault. 
Compensation for Maritime Accident Injuries 
Another important distinction between these two statutes is what you can recover after an on-the-job accident. If you are eligible under the Jones Act, you can obtain amounts for maintenance and cure, i.e., the costs of your medical treatment. You can also seek damages for lost wages and pain and suffering.
Employees who qualify under the Longshore Act can file a claim for medical costs and lost wages, but not pain and suffering.
An Oakland Maritime Accident Lawyer Can Provide Personalized Details
Knowing the basics about the Longshore Act and Jones Act is helpful, but you will need additional details in a real-life situation. At Venardi Zurada, LLP, our team is knowledgeable about these laws, so please contact our firm to schedule a no-cost case review with a maritime accident attorney. We can meet at our offices in Oakland or Walnut Creek, CA to assess your circumstances and discuss the legal process.
Resource:
dol.gov/agencies/owcp/dlhwc/lhwca