Latest Updates on Zantac Lawsuits in California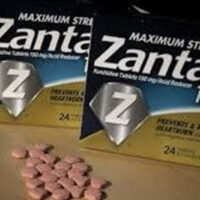 If you take certain over-the-counter medications for heartburn, high blood pressure, or other gastrointestinal conditions, you may be aware of multiple FDA recall announcements involving N-nitrosodimethylamine (NDMA). This substance was discovered in drugs containing ranitidine, which is the active ingredient in Zantac. NDMA has been classified as a "probable" human carcinogen, so it is understandable that you would be alarmed to find that a medicine you rely upon could cause cancer. Many others have been in the same position and taken legal action after developing medical conditions.
Numerous Zantac lawsuits are currently pending, including two in the Northern District of California. However, anyone who has been harmed by NDMA should be aware of some important recent developments in these cases, which have been consolidated into a larger multidistrict lawsuit. It is critical to discuss your situation with an Oakland personal injury attorney if you have concerns, but you might find it helpful to review some basic information on these other cases.
Synopsis and Timeline of the Zantac Litigation: The basis of the lawsuits against the makers of Zantac, its generics, and other ranitidine products is that NDMA contaminated the medication. It was not intentionally included as part of the drug's formula, but only forms after the active ingredient, ranitidine, breaks down. The FDA has found that NDMA levels increase in these medications even under normal conditions, but these levels increase even more in samples stored at higher temperatures that are present during distribution. In April 2020, the FDA put out a request to all manufacturers of medicine with ranitidine to withdraw their products from the market.
Numerous lawsuits followed as individuals who had taken ranitidine developed cancers affecting the stomach, liver, and bladder, among others. For purposes of judicial efficiency, many of these lawsuits were consolidated into a single case pending before the United States Judicial Panel on Multidistrict Litigation. As of February 17, 2021, there were 562 individual cases under the umbrella of the group action proceeding in a Florida federal court.
Liability in Dangerous Drug Cases: There are multiple bases for the Zantac litigation, and they are grounded in the legal concept of products liability. Claimants are seeking compensation for the losses they endured after contracting cancer from taking ranitidine products. Allegations include:
Pharma companies failed to warn consumers that the medication could contain dangerous amounts of NDMA. Some evidence shows drug makers knew of NDMA formation in Zantac dating back to 1981.
The formula of ranitidine is defective, which represents a design defect under products liability laws. Exposure to moisture or higher temperatures can lead to a chemical reaction that produces NDMA. These conditions may be present during packing, shipping, and storage.
Cancer-causing NDMA can also be created during production, making Zantac a dangerous drug that suffers from a manufacturing defect.
Trust Our Oakland Personal Injury Lawyers to Advise You 
At Venardi Zurada, LLP, our attorneys have extensive experience with a wide range of personal injury matters, including dangerous drugs cases. We are prepared to explore your legal options, so please contact our firm to schedule a no-cost case evaluation at our offices in Oakland or Walnut Creek, CA. Once we review your circumstances, we can advise you on how to proceed.
Resource:
flsd.uscourts.gov/zantac