Common Injuries To California Seamen And Maritime Workers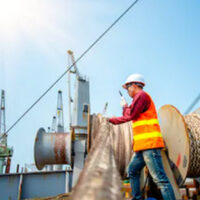 It takes many hands to construct, repair, load, and operate any maritime vessel, and the seamen who take on these specialized, complex tasks do so in an extremely hazardous employment environment. Because the seafaring workplace is so unique in its dangers, lawmakers have established a specific legal remedy for maritime employees who are hurt or killed on the job. The Jones Act is a federal law that applies to construction workers, boat operators, engineers, dock workers, food service employees, and any other individual who performs job tasks on a vessel that sails navigable waters in the US.
However, while the underlying circumstances might suggest workers' comp concepts, the Jones Act is very different – and in a way that benefits those injured through maritime work. These cases are still quite complex, so protect your rights by retaining an Oakland seaman & Jones Act attorney for assistance.
Preventable Hazards Cause Injuries to Cruise Ship Workers 
Even though most would agree that the work of seamen is dangerous, many of the accidents and work-related conditions that lead to medical conditions are avoidable. When employers do not maintain a safe workplace, workers are at risk of:
Slips, trips, and falls around slippery docks, cargo, ladders, scaffolding, lines, and other gear;
Being struck by an object or falling cargo;
Collisions with other vessels;
Crashes involving forklifts, scissor-style lifts, front-loaders, and other equipment;
Occupational injuries and burns due to exposure to hazardous substances;
Workplace violence, including assaults upon cruise ship workers;
Overexertion from lack of protective gear; and
Repetitive motion injuries, such as lower back strain and carpal tunnel syndrome.
Understanding Your Jones Act Remedies 
Legal options for injured seamen bear some similarities to personal injury matters, particularly because Jones Act remedies are based upon negligence. To recover compensation, you must prove that you were hurt because of your maritime employer's failure to keep the workplace in a reasonably safe condition. Another important factor is establishing that you are a covered employee: The Jones Act only applies to seamen who perform at least 30 percent of their work in support of a floating vessel that is capable of moving.
Maritime employers typically carry insurance to protect their interests if an accident causes harm to an employee, so your first step in the legal process will usually be filing a claim with the insurer. If the company refuses to settle for a fair amount, you might need to sue in court. Potential damages in a Jones Act case include:
Medical costs;
Lost wages;
Pain and suffering;
Emotional distress; and
Many more.
Our Oakland Seaman and Jones Act Lawyers Can Explain Details 
If your work on a ship, ferry, barge, or other water vessel caused injuries, please contact Venardi Zurada, LLP right away to speak to a member of our team. We can schedule a no-cost case evaluation at our offices in Oakland or Walnut Creek, CA to discuss your options under the Jones Act. After reviewing your situation, a seaman injuries attorney can provide personalized advice regarding your remedies.
Resource:
law.cornell.edu/uscode/text/46/30104