Sexual Harassment is a "Damned Dilemma"
The public is now recognizing just how pervasive sexual harassment is in our society as we learn daily of new substantiated accusations against politicians, news personalities, and entertainers. Sexual harassment offends our basic human dignity and has devastating consequences on the victims. Yet, the unlawful behavior of many bosses and co-workers, has often been swept under the rug because of what I call the "Damned Dilemma."
The harassed victim perceives that she or he has three choices, all bad:
Object and report the harassing behavior to the business owner/harasser and then live with a target on her/his back (damned if you do);
Don't report it, or take action, and tolerate the circumstances in fear of retaliation (damned if you don't); or
Quit and suffer financial consequences (damned if you do).
Too often employees either endure the circumstances or just quit which means in both circumstances the perpetrator is left unchecked and is primed to act out on the next victim.
Wondering what to do if you've been sexually harassed? There is a better 4th option.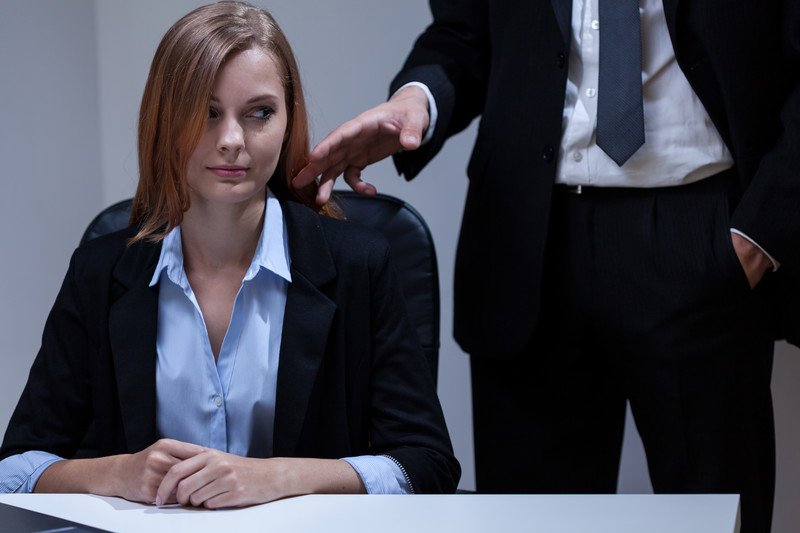 While there is no perfect "solution," there is a better fourth option that requires consultation with a highly skilled attorney. We often help clients that work for large employers and smaller businesses including doctors, dentist, restaurants, law firms, and other small businesses where the owners and managers often believe they can get away with truly appalling conduct including sexual assault, exposing themselves, inappropriate touching or advances, as well as other sexual misconduct and forms of harassment and discrimination.
The empowering solution is to work with us to document the conduct, prepare a complaint to the employer, protect you from retaliatory conduct, and seek just compensation for your harms and losses. This exposes and turns the table on the harasser who now has a choice to stop the unlawful conduct and compensate you for the harm you suffered, or to persist and face even greater liability for their wrongful conduct.
Keeping quiet helps no one, least of all yourself.
We all need to stand up to this behavior because, by standing up for this human right and need for justice, we can punish the perpetrators, protect and compensate the victims, and together prevent what has happened to you from happening to someone else.
---
Get a Free Case Review
If you are an employee in the California who feels their rights have been violated, or you need help negotiating or reviewing your employee contract, please call to speak to us at 833-893-6763 or submit the form to the right.
When litigation or mediation is involved, and we are able to take your case, there is never any fee or expense to you of any kind until you get paid! That means we pay all litigation costs which you will not be required to pay back, and we only get paid if you get paid.