5 Rules After Being Hurt In A California Personal Injury Accident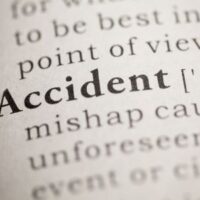 Your odds of being involved in an accident are unfortunately rather high, and statistics reveal that the threats are all around you when going about your day in California's Bay Area. The US Centers for Disease Control and Prevention (CDC) reports that unintentional injury fatalities are the fourth-leading cause of death in America, falling behind heart disease and cancer. Plus, almost 25 million people seek treatment from their primary care physicians every year, and another 98 million victims head to the emergency room for medical care.
An accident can turn your life around, so it is good to know that California personal injury laws protect victims. You may qualify to recover compensation, but success with pursuing your legal remedies has a lot to do with your actions. You support your rights and the efforts of your Oakland personal injury attorney if you follow a few rules after being hurt in an accident.
Get Proper Medical Care: Your health should be a priority, and prompt treatment will ensure you can start the recovery process right away. However, your diligence in seeking medical care also affects your claim after an accident. If you do not head to the ER, an urgent care center, or your doctor right away, the insurance company will false claim that you were not hurt badly. 
Comply with Your Legal Duty: If you were hurt in a motor vehicle accident, you are required to notify officials; by calling 911, you are properly following the law. In addition, all drivers must exchange contact, driver's license, and insurance information.
If you were not involved in an auto crash, it may still be useful to notify authorities. This is especially true if you were hurt because of dangerous conditions on property, and someone else could be hurt in a similar accident. 
Gather Evidence at the Scene: Personal injury claims are based upon the theory of negligence, which means you must prove certain facts to recover monetary damages. Much of this evidence will be available at the scene of the accident, so grab your cell phone and take pictures of:
The intersection, traffic signals, and damage to vehicles;
Dangerous conditions on property, for a slip and fall accident;
Your injuries;
The vicinity of the accident, as there could be surveillance cameras with helpful video footage.
Avoid Discussions: Regardless of the type of accident, do not make statements, answer questions, or offer your opinions on how the incident happened. For purposes of your legal remedies, fault is a key factor. You might reveal too much about your own actions, potentially leading to lower compensation.
Contact an Oakland Personal Injury Accident Lawyer Right Away 
Following these rules goes a long way to supporting your legal remedies after an accident, but you can trust Venardi Zurada, LLP to handle the details. For more information on our legal services, please contact our offices in Oakland or Walnut Creek, CA. We can schedule a complimentary case review to listen to your story and decide how to move forward.
Source:
cdc.gov/nchs/fastats/accidental-injury.htm