Overworking, Understaffing Put California Nursing Home Residents At Risk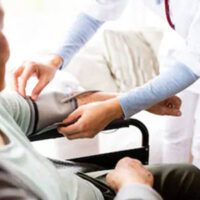 The COVID-19 pandemic positioned our nation's health care providers at the forefront in combating the virus, particularly the skilled staff that keeps nursing homes running safely and efficiently. Their tireless efforts protect residents and support their well-being, so it is not surprising to learn of concerns about staff shortages. However, survey results gathered before the pandemic reveal that understaffing and overworking has been a problem in assisted living for many years. Almost all nurses across all specialties reported that their work is both physically and mentally exhausting, and almost 66 percent indicated that their efforts were leading to burnout.
Worse, almost half of nursing stated that they worry about residents suffering harm because of errors the nurses make themselves. Overworked nurses are prone to mistakes, so it is critical to discuss your legal options with an Oakland nursing home abuse and neglect attorney. You might also benefit from learning how overworking and understaffing in facilities can lead to injuries. 
Common Mistakes from Insufficient Nursing Home Staffing 
Many of the errors that affect residents at assisted living centers are also present in hospitals, medical clinics, and urgent care centers. The following types of mistakes may be an indication of nursing home abuse or neglect: 
Infection Rates: One of the most devastating issues in nursing homes is infection, since residents are already in a vulnerable state of health due to age and medical conditions. Researchers have established a link between higher rates of overtime and increased rates of infection, particularly catheter-related urinary tract infections, sepsis, and septic shock.
Medication Errors: Depending on the level of care at an assisted living facility, nurses may be tasked with administering medications. When the nursing home is short-staffed, they may get flustered. Mistakes may include providing medication to the wrong patient, delivering the wrong medication, errors in dosage, or administering through an improper route.
Negligent Supervision: When overworked and understaffed, many nurses will need to rely on assistance from junior-level nurse practitioners. These individuals may have less experience, insufficient training, and a lack of proper credentials. Failure to monitor and supervise increases the potential for serious harm to residents.
Legal Options for Families 
Residents of nursing facilities have rights, but the circumstances often put family members in the position of taking action. If your loved one suffered harm because of an overworked, understaffed nursing crew, you may qualify to seek compensation for all losses that result. On behalf of the resident, you may pursue the assisted living center for such monetary damages as medical costs, pain and suffering, emotional distress, and a refund for funds paid to the facility for the resident's care. 
Talk to a California Nursing Home Abuse Lawyer About Your Remedies 
Overtasked nurses tend to make errors in providing care, but it is encouraging to know that residents have legal remedies. It is often up to family members to pursue them, and our team at Venardi Zurada, LLP can assist with the process. For more information, please contact our offices in Oakland or Walnut Creek, CA to set up a free consultation.
Resource:
americanmobile.com/nursezone/nursing-news/new-survey-finds-high-rate-of-nurse-fatigue/