Monthly Archives:
February 2021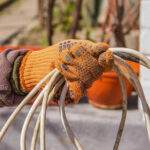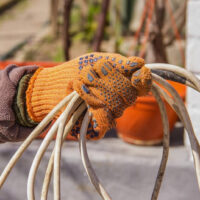 If you are employed in the California construction industry, you are no doubt aware of the dangers you face in the workplace every day. Statistics from the Occupational Safety and Health Administration (OSHA) provide some insight on these hazards, revealing that one in five work-related fatalities that occur in the US every year stem… Read More »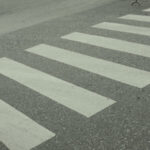 With more people taking to the streets on foot for work, exercise, and enjoying the outdoors, it is not surprising that pedestrian accidents are a serious problem in California. However, you might be shocked to learn that the state has the highest pedestrian fatality rate nationwide – at about 25 percent more than the… Read More »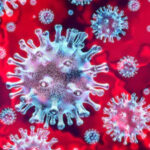 By Joel Rosenblatt February 18, 2021, 7:00 AM EST A federal judge is weighing what she called a first-of-its-kind lawsuit that would hold an employer responsible for a worker's spouse getting sick with Covid-19. Plenty of families have sued businesses, from retailers to meatpacking plants, claiming that unsafe workspaces during the pandemic caused a… Read More »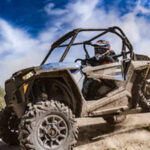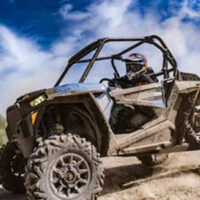 While many people focus on the entertainment value and adrenaline rush of going off-road, Californians put their all-terrain vehicles (ATVs) to use in many other ways. These vehicles are convenient and powerful for getting around larger properties, they can be used to haul materials, and they take the backbreaking work out of landscaping projects…. Read More »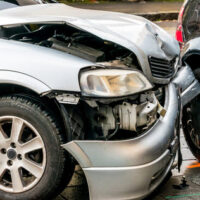 Auto collisions continue to be a safety risk for motorists throughout the US, and statistics demonstrate the severity of the problem in California. According to the Statewide Integrated Traffic Records System, almost 279,000 people are hurt in car accidents every year. Though some may have been able to walk away or seek medical care… Read More »
Even if you are careful, attentive, and follow all Rules of the Road established by the California Department of Motor Vehicles, not everyone is as cautious and law-abiding. During any given trip, you are sharing the road with motorists who do not comply with the rules intended for everyone's safety. Some are in a… Read More »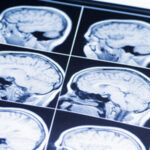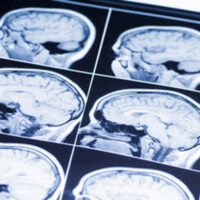 Traumatic brain injuries (TBI) are among the most tragic forms of bodily harm a victim can sustain in a personal injury accident, particularly because they can lead to long-term medical consequences.  Depending on the severity and part of the brain affected, the effects can range from minor neurological disorders to memory loss to extreme… Read More »
You can be confident in relying on our zealous and effective Oakland personal injury lawyers:
We have served Northern California for over 35 years.

Our attorneys have been honored with numerous accolades, including SuperLawyers, AV Rating, and Top 100 Trial Attorney Awards.

In our decades of legal service to the community, we have garnered a substantial reputation. We are respected by opposing counsel, feared by insurance companies, and followed by jurors.

We combine Big Firm experience with boutique office attention and care. Several of our attorneys have experience working for the biggest law firms in the country, including the most prominent maritime defense law firm. Our attorneys rely on that big-firm know-how but prefer the personal touch of a smaller firm, allowing us to provide individualized and attentive representation to each of our clients.

We've been through it, too. Attorney Mark Venardi had to personally deal with a medical malpractice injury he suffered at a time when he was working a blue-collar job on an offshore oil rig; he knows what it's like to be a working man dealing with a personal injury. He built his way up to working for the biggest maritime defense firm in the country, before deciding to focus on helping people like himself who were hurt by negligence and mistreatment from others.

We like to fight for the underdog. Attorney Martin Zurada is an immigrant and the son of immigrants who tirelessly worked his way up through education and experience to attain the American dream. Even though he has served in large, high-level litigation law firms, he prefers helping clients directly, fighting against injustices, and securing victories for the little guy who has been wronged.

We win. We have secured multi-million dollar verdicts and settlements. In our combined tenure, we have recovered tens of millions of dollars for our clients across our broad areas of practice.

We care first and foremost about our clients. We dedicate ourselves to serve each and every client personally, and we make ourselves available to our clients around the clock.

There is no cost to you until we win. If we don't make a recovery for you, we will not collect a fee. And all initial consultations are free of charge.
Dedicated Areas of Practice
We offer a wide range of litigation services for Oakland personal injury and employment law clients. Specifically, our areas of dedicated practice span the following issues:
Employment Law. California employers must assure proper pay to employees and comply with a variety of rules and regulations to prevent discrimination and unfair treatment of employees. We represent victims of wage and hour violations, employment discrimination, workplace harassment, retaliation, wrongful termination, and any other form of California workplace mistreatment. If you believe you were treated inappropriately at work, we can help.
Personal Injury. If you've been injured due to another's negligence, you deserve compensation. That's where we come in. As Oakland personal injury attorneys, we right the wrongs done to our clients. And we do it at our cost during the entire duration of your case. There is never any fee until we win. Give us a call if you have been hurt in a car accident, by a toxic spill or contamination, as a result of medical malpractice, due to abuse or neglect, in a maritime accident, by a vicious animal attack, or any other incident caused by someone else's negligence.
The Sooner You Speak to an Oakland Injury Lawyer, the Stronger Your Chances for Recovery Will Become.
Contact the Oakland injury lawyers at Venardi Zurada today, and let's get started. We are available to talk any time, so whether you call, email or chat online, we'll respond and set up an appointment to meet you. We have several Spanish speakers in the office and welcome the opportunity to cater our services to Oakland's Spanish-speaking population. You pay no fee until we win for you, so you have nothing to lose by contacting our office for a free consultation. The sooner you call, the faster we can start getting results for you. Call 925-937-3900.